Seminar EVZ 2019 "Local Perspectives on Difficult Histories: An Open Exchange for Best Practices in Memory Work"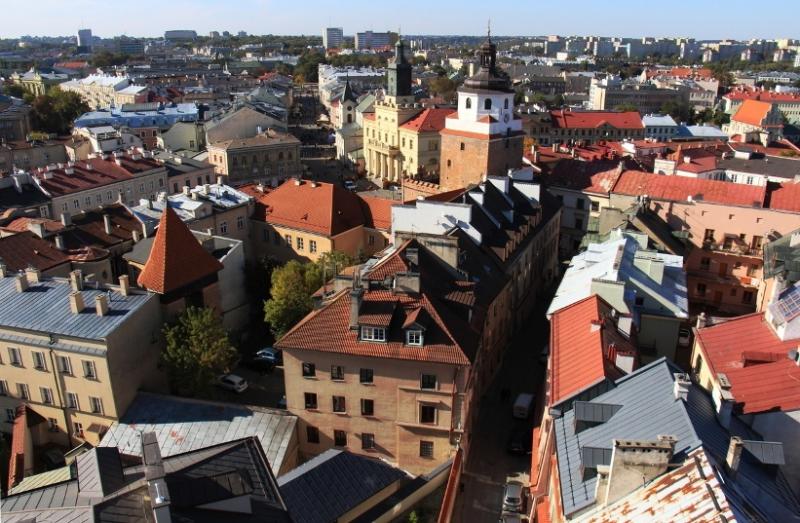 The Seminar seeks to bring people together from NGOs and groups that focus on victims of National Socialism, including Jews, Roma and Sinti, forced labourers, disabled people, homosexuals and prisoners of war. The purpose of the gathering is to learn from one another, find opportunities for cooperation and set up networks in the field of memory work. The Seminar in Lublin will give the participants an extraordinary opportunity to delve into varied ways of realizing memory projects, which are strongly connected with local history.
Applications will be accepted until: 1.10.2019
The Seminar will be organized and carried out by the "Grodzka Gate – NN Theatre" Centre from Lublin, Poland (www.teatrnn.pl) in cooperation and with funding from the Foundation "Remembrance, Responsibility and Future" (www.stiftung-evz.de).
The Seminar will take place in the Grodzka Gate, which for centuries was a passageway between the Jewish and Christian parts of Lublin, and since the 1990s has been the seat of the "Grodzka Gate – NN Theatre" Centre, an institution whose core mission is the remembrance of the Jews in Lublin. Under the umbrella, "Memory – Place – Presence", the Centre engages in many activities in the fields of art, iconography, education, oral history, documentation and new media.
General Information:
The Seminar will take place November 26-29, 2019 in Lublin, Poland.
The location will be at the "Grodzka Gate – NN Theatre" Centre, 21 Grodzka Street, Lublin, Poland.
The Seminar will be conducted in English.
Those selected to participate in the Seminar make a commitment to attend the whole program from November 26-29, 2019 (departure on 30.11.2019).
The main building, where the seminar will be held, is unfortunately not barrier free, especially for people in wheelchairs. We ask than anyone who could potentially be affected by this issue to please reach out to the organizers, who will make every effort to arrive at a possible solution.
What is offered:
Travel costs: Travel costs within Europe will be covered by the organizers.
Accommodations: The four night stay in double rooms is covered by organizers. Each participant is expected to take part in the full programme (Tuesday afternoon through Friday evening). 
Additional costs: Single rooms and hotel parking are available at an additional cost, and must be paid by participants.
Food: Meals will be covered by organizers, with the exception of one meal to be paid for by the participants (see the Programme).
Application
Please, complete the Application form: link
Applications will be accepted until: 1.10.2019
For more information: www.seminarevz2019.teatrnn.pl
Contact: [email protected]
We look forward to meeting you in Lublin!
The Foundation "Remembrance, Responsibility and Future"
The "Grodzka Gate – NN Theatre" Centre