Lubliner Reunion 2017. Time to Meet Anew!
Save the dates: JULY 3-7, 2017

We are pleased to announce that registration for the Lubliner Reunion is open. Join us! It's time to meet anew!

For centuries Jews have been an active part of the history and culture of Lublin, shaping its identity. At the outbreak of World War II they constituted one third of the city's population. In 2017, we celebrate the date which marks 700 years since the founding of the city of Lublin. This particular anniversary is an occasion to remember our common heritage and meet anew. We invite all those whose families are connected with our region to the "Lubliner Reunion 2017", organised by the 'Grodzka Gate – NN Theatre' Centre.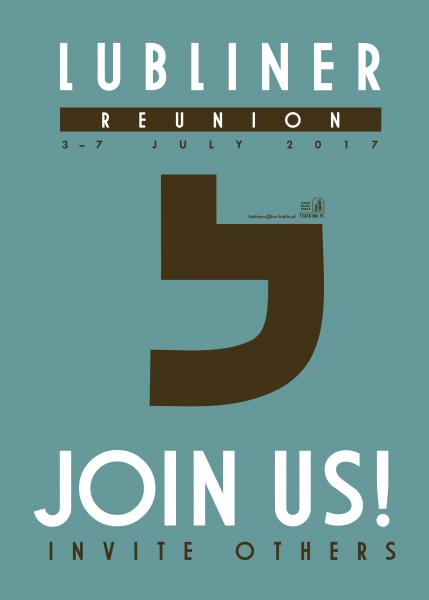 ---
Journey to see Krakow and Warsaw before the Lubliner Reunion! Travel with Bridge To Poland and Leora Tec, American Ambassador to Brama Grodzka.

Rootka - Following Heritage Traces is happy to be an official partner of the event!

Contact us

to book quality hotels and tours for the best prices!